Our purpose
Zsites was created with a primary vision to empower small businesses by helping them create amazing digital spaces for their growth. Zsites builds websites for any and all businesses on a budget without any hassle or extra charges.
How we did it
We created an efficient web platform that helps all businesses create their dream website on a budget. Efficient listing of all concepts and a smooth user interface ensure an amazing experience for all users.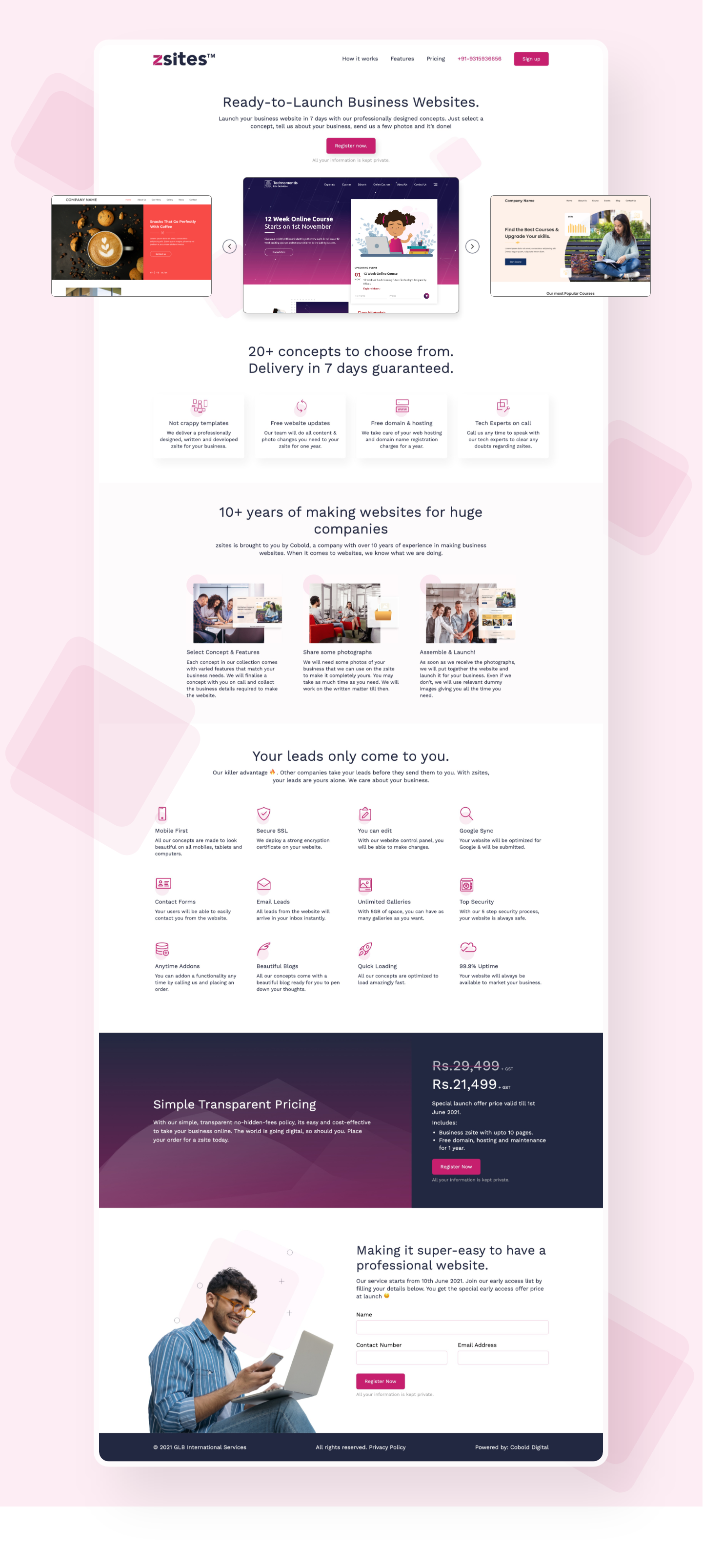 Technology used
HTML5
It is a markup language and is used to present and structure content on the internet in an easy to understand and appealing manner.
CSS
The latest version of the CSS specification, it adds several new styling features and improvements to enhance web presentation capabilities.
Javascript
This enables the addition of dynamic behavior and special effects to web page.
jQuery
It is a lightweight, feature-rich Javascript library that makes it much simpler to use on a website and so speeds up product development.
WordPress
It is a free, open-source content management system written in PHP and is one of the most popular blogging and website builders today.
PHP
It is a general-purpose scripting language that helps manage dynamic content, databases, session tracking, and even building entire e-commerce sites.
Typography